About the Department
Training and Placement Department helps students develop their Intrapersonal skills and abilities so as to enhance their personality as well as help them get placed in reputed organizations. Sahrdaya College of Engineering & Technology is one of the very few colleges where the concept of Training and Development has been given importance from day one on par with Academics. The Department is sincerely working to empower students with various qualities and skills to achieve professional and personal excellence. We feel validated in the quality of education and experience we provide to our students when a majority of our students are successfully placed, making them a valuable part of any company they join. Each of our programs is designed to give our students a balanced education with theory as well as practical knowledge. In addition, they are encouraged to participate in extracurricular activities as it helps them develop soft skills and become well-rounded personalities.
The Placement Department handles the recruitments right from contacting companies to managing all logistics of arranging for tests, pre-placement talks and conducting final interviews. The hospitality and the arrangements is well received by the visiting recruiters every year.
Ph: 91-480-2759275, 2726630, 9846023598
Email: hr@sahrdaya.ac.in, tpo@sahrdaya.ac.in
Latest Job Offers
Placements 2020-2024 Batch ongoing

Placements 2019-2023 Batch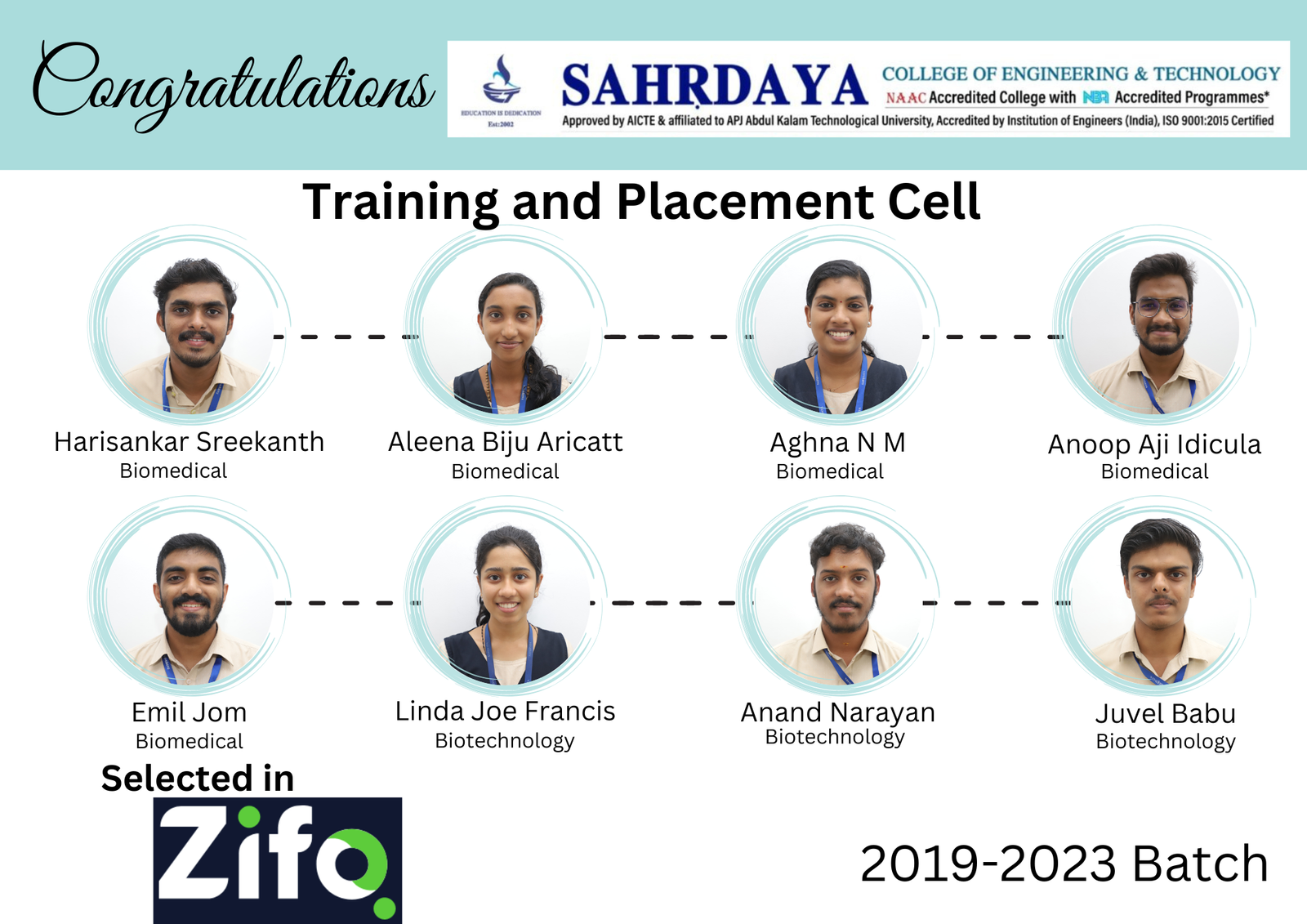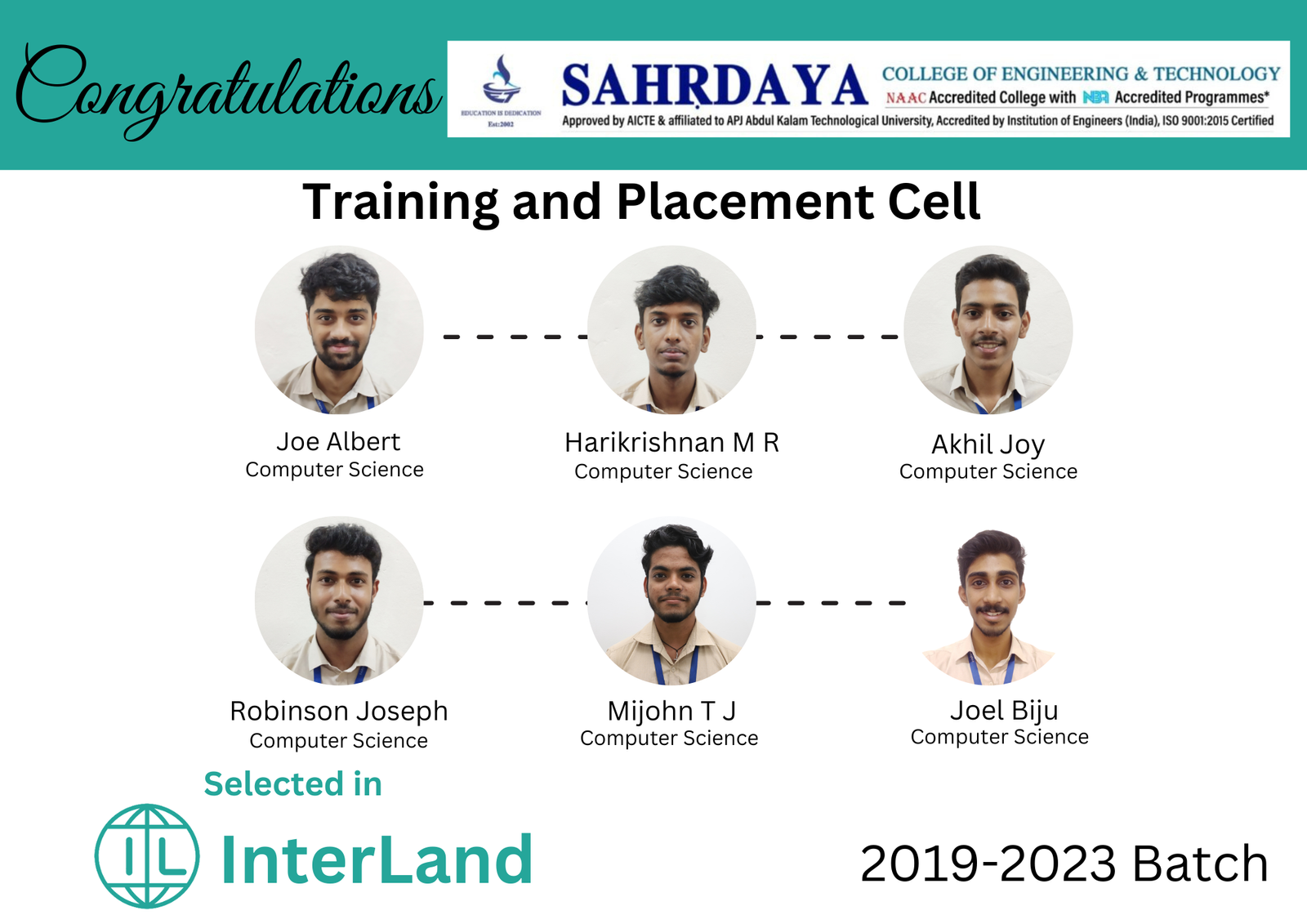 Our remarkable placements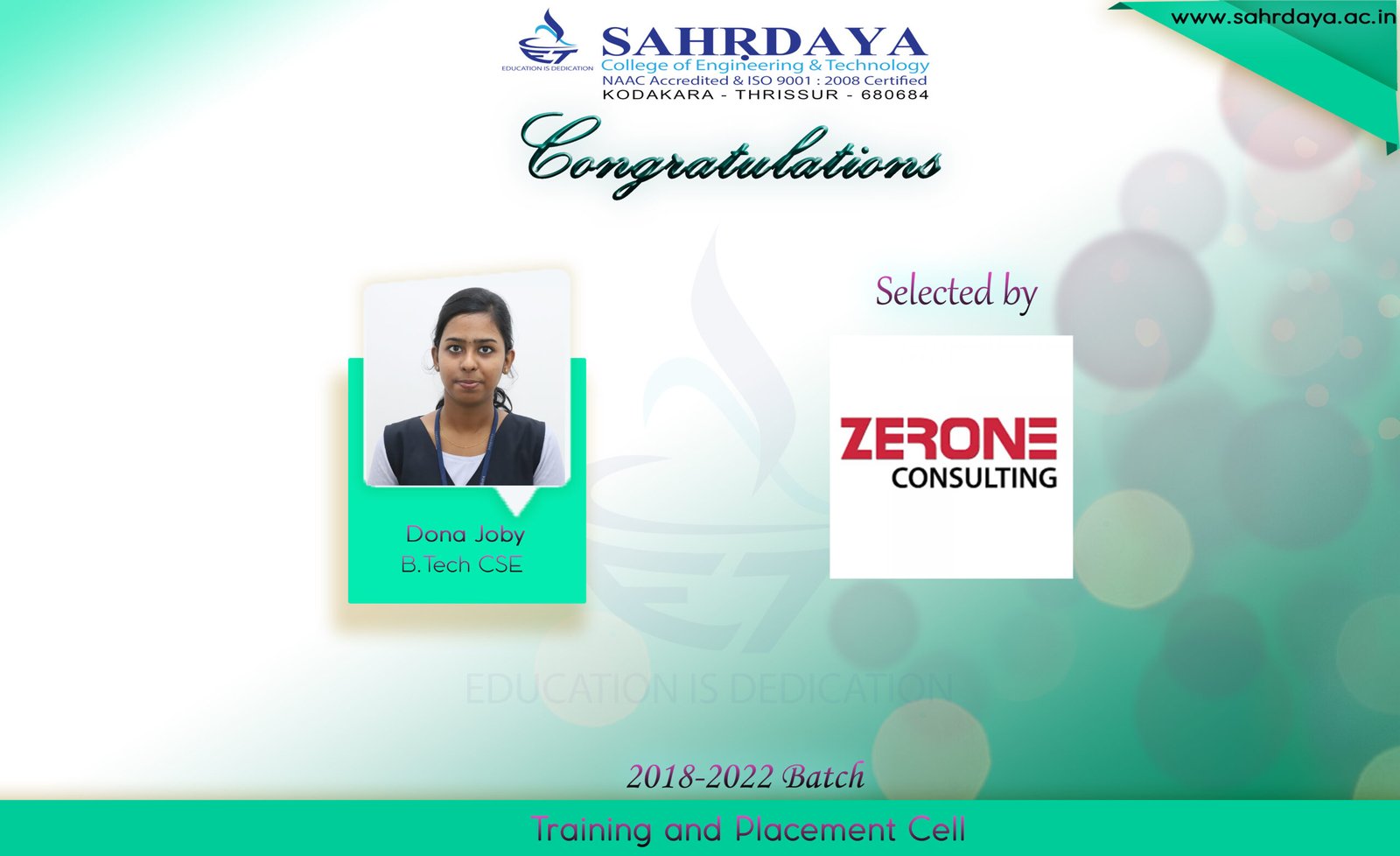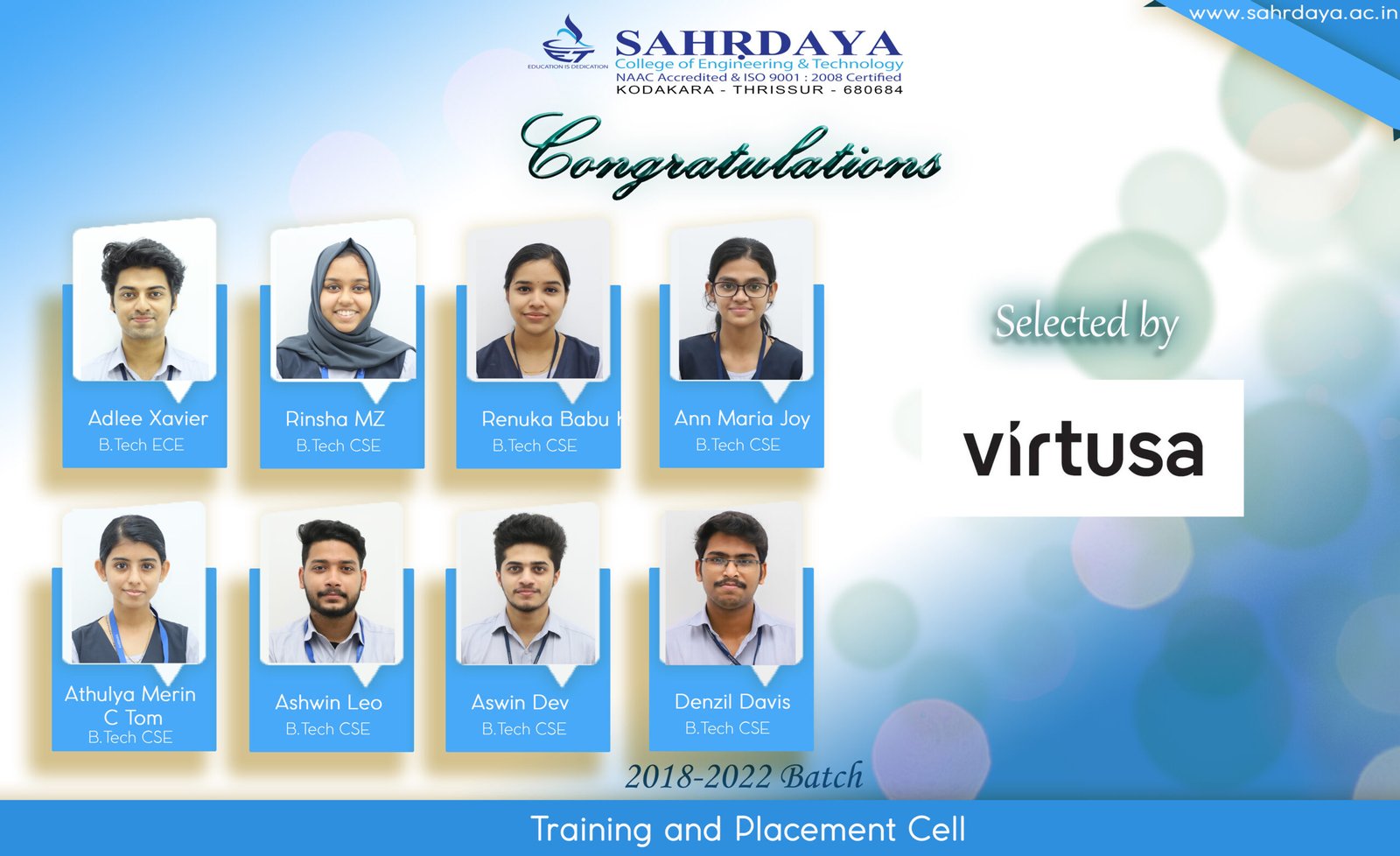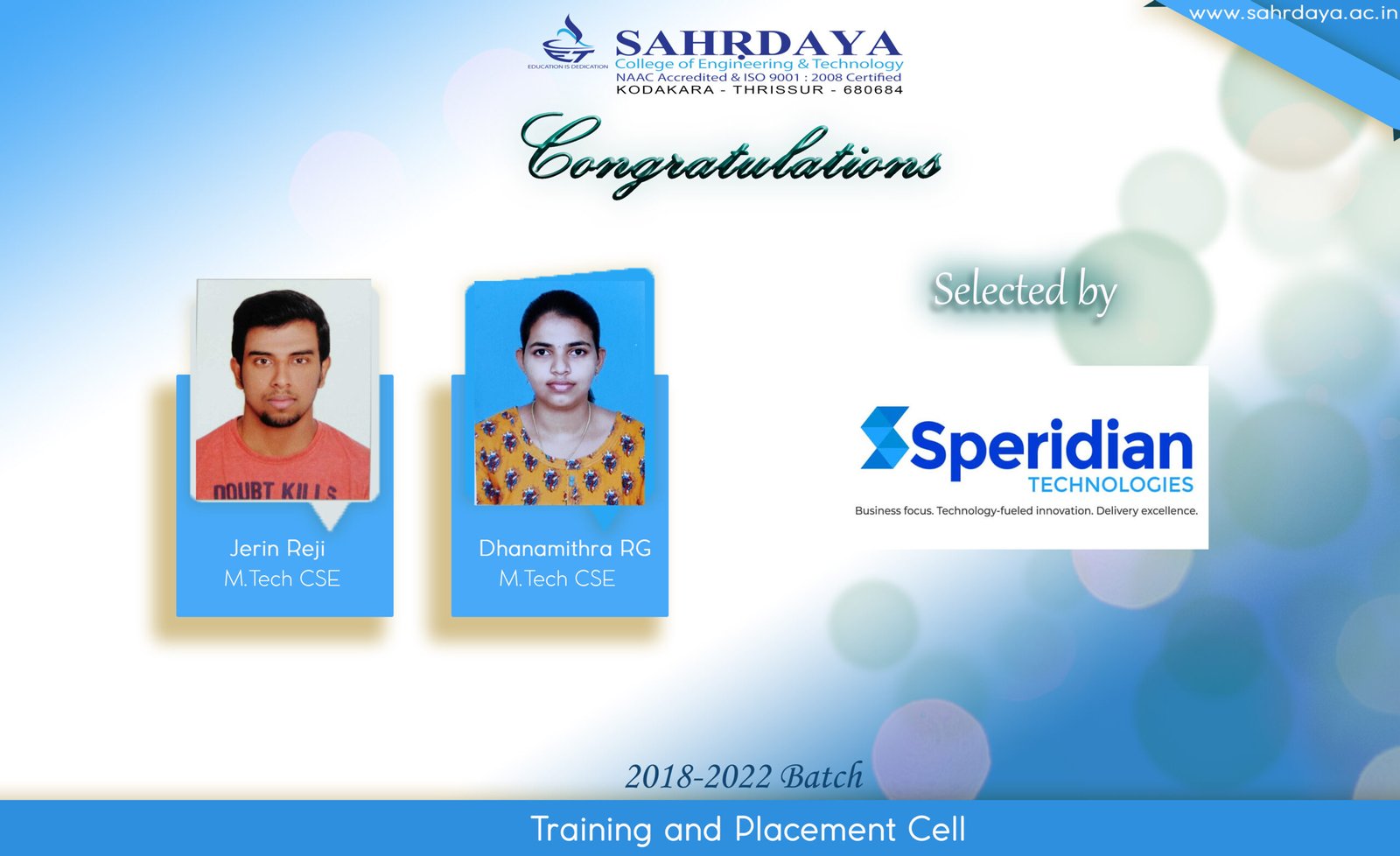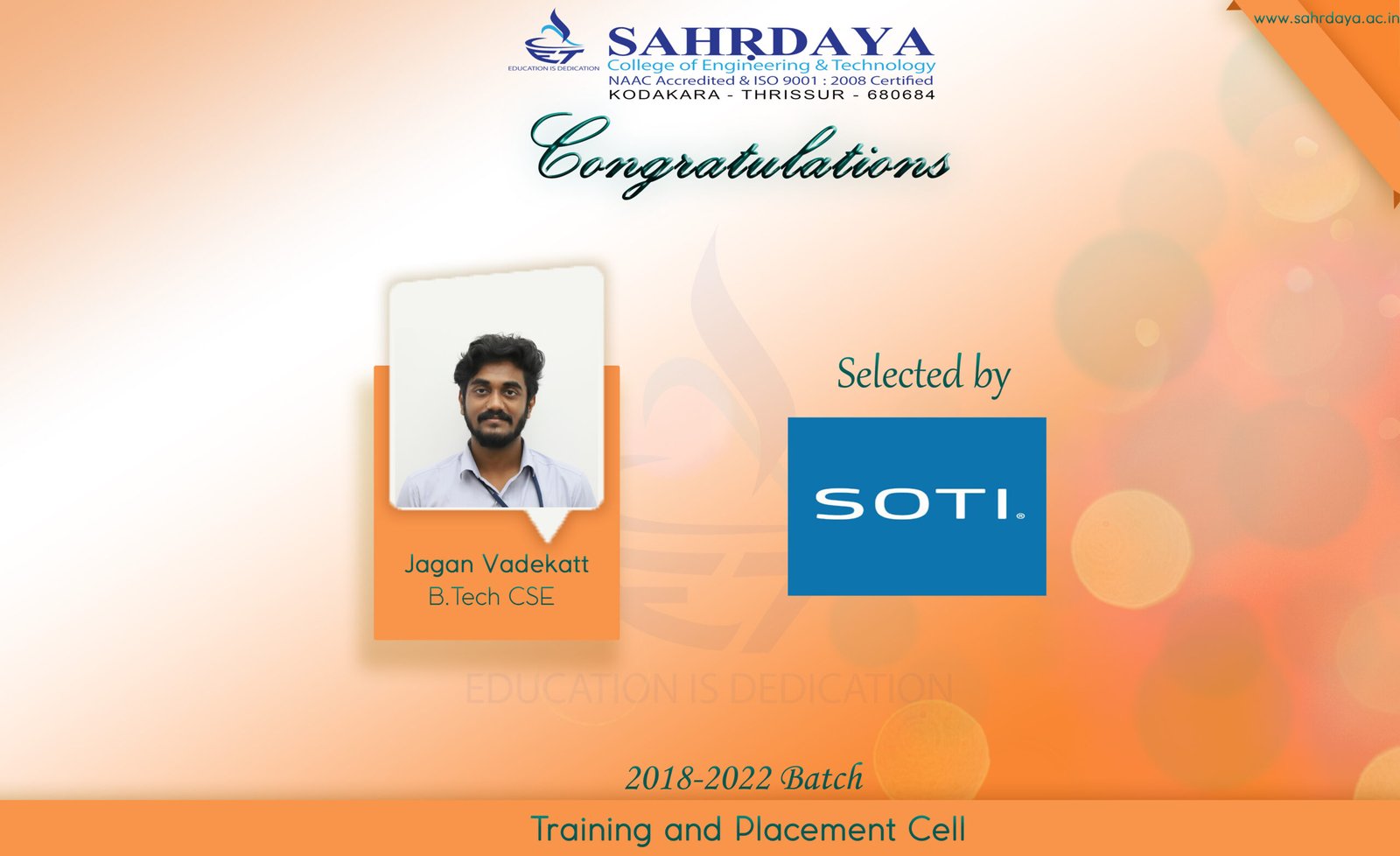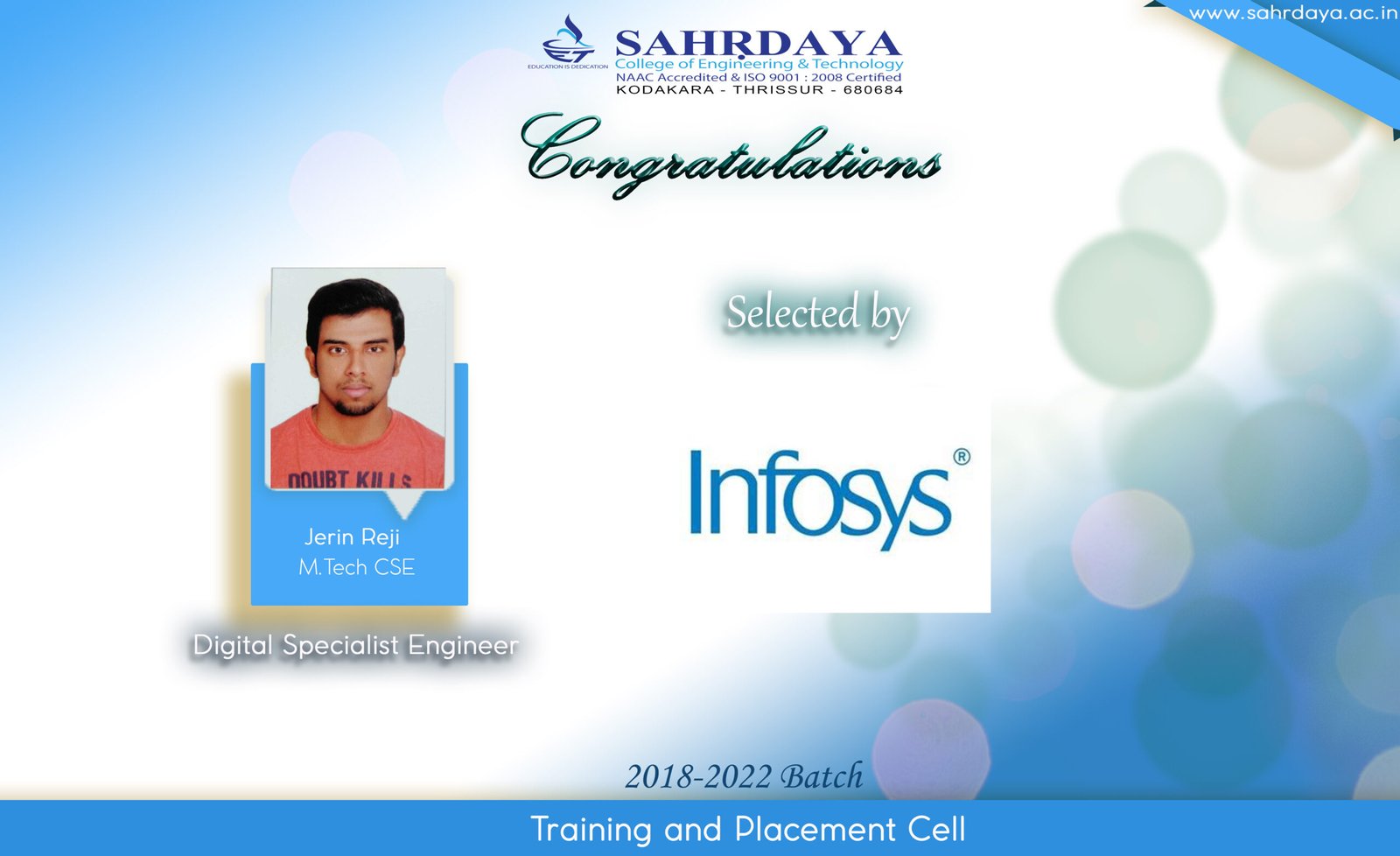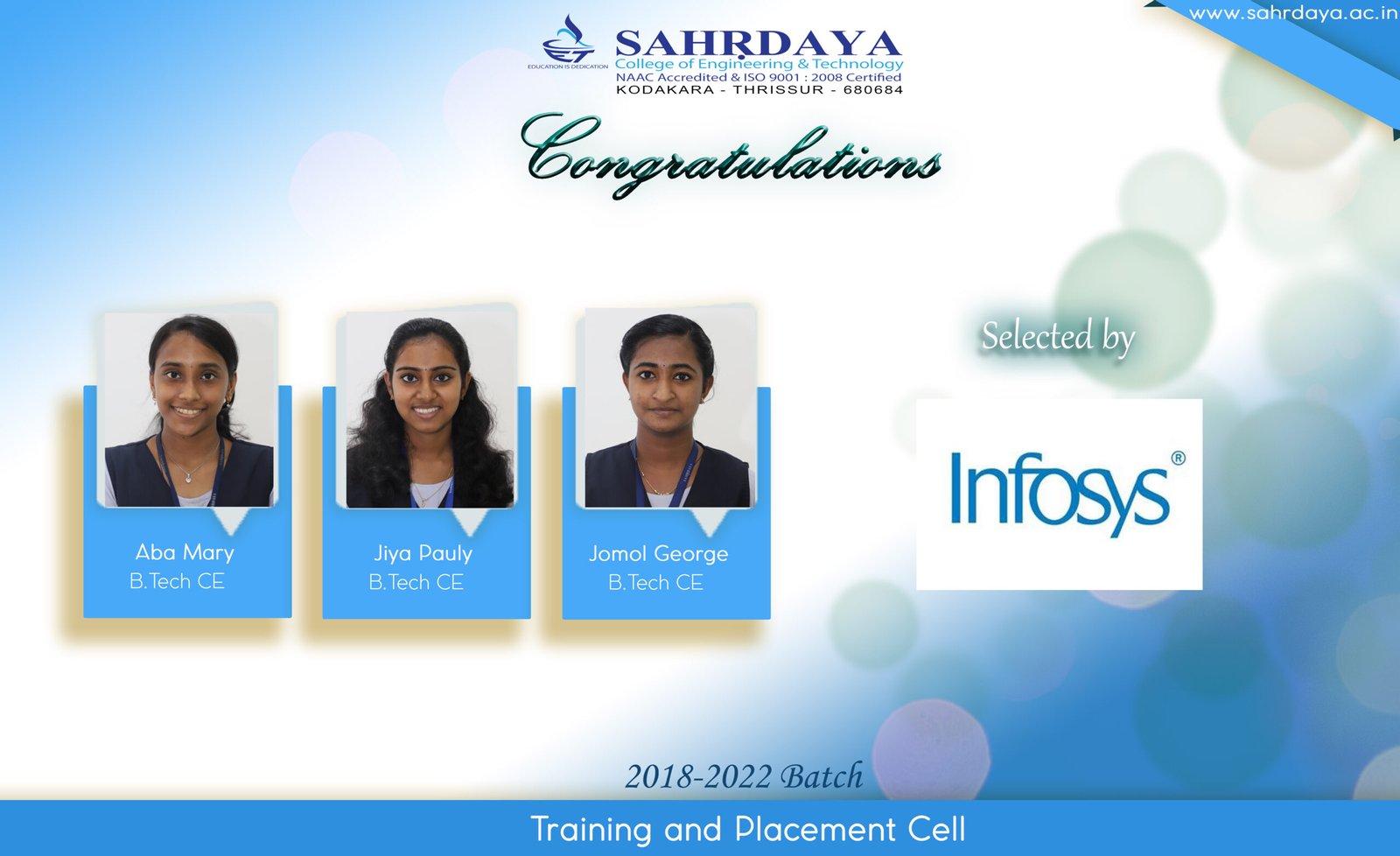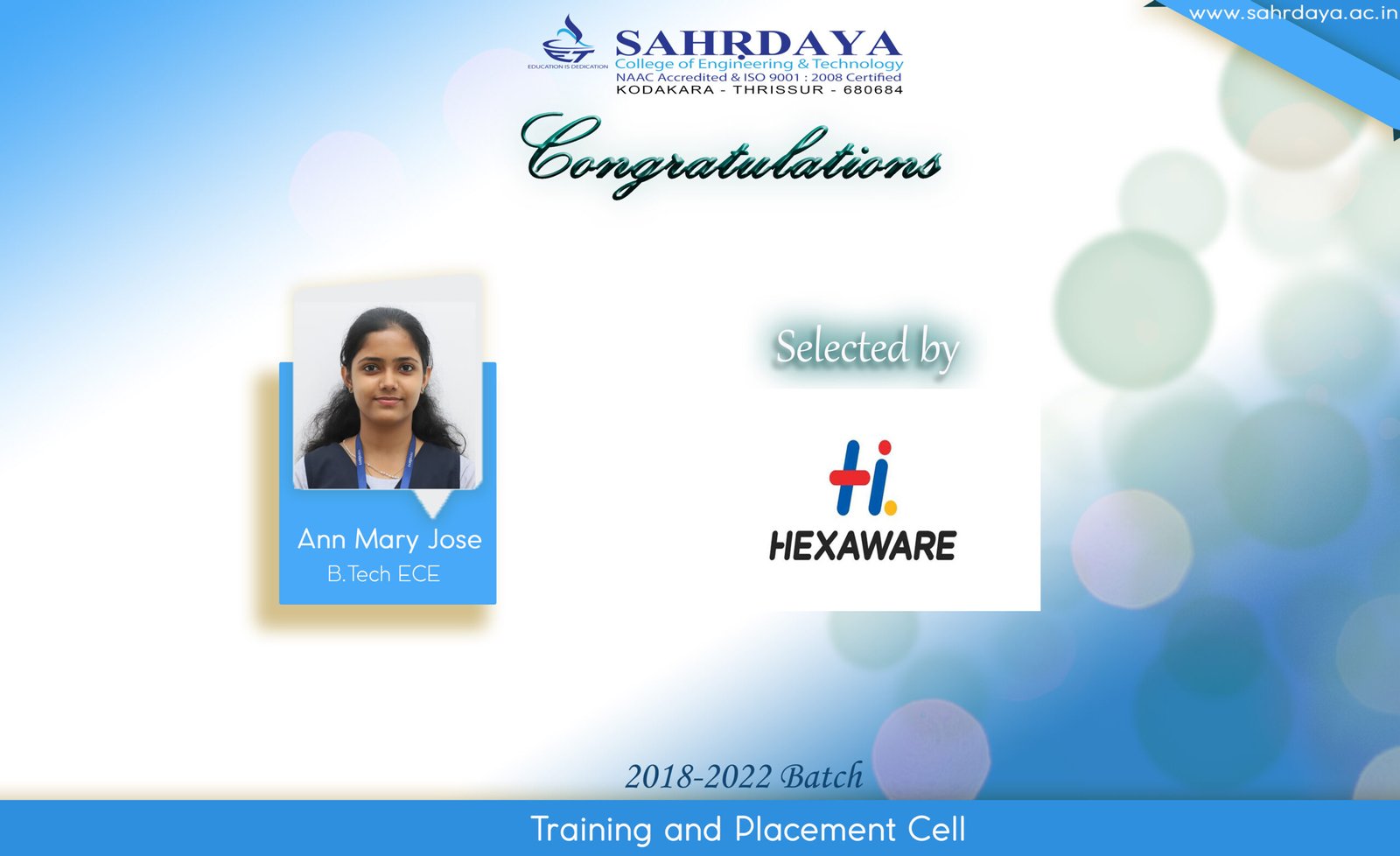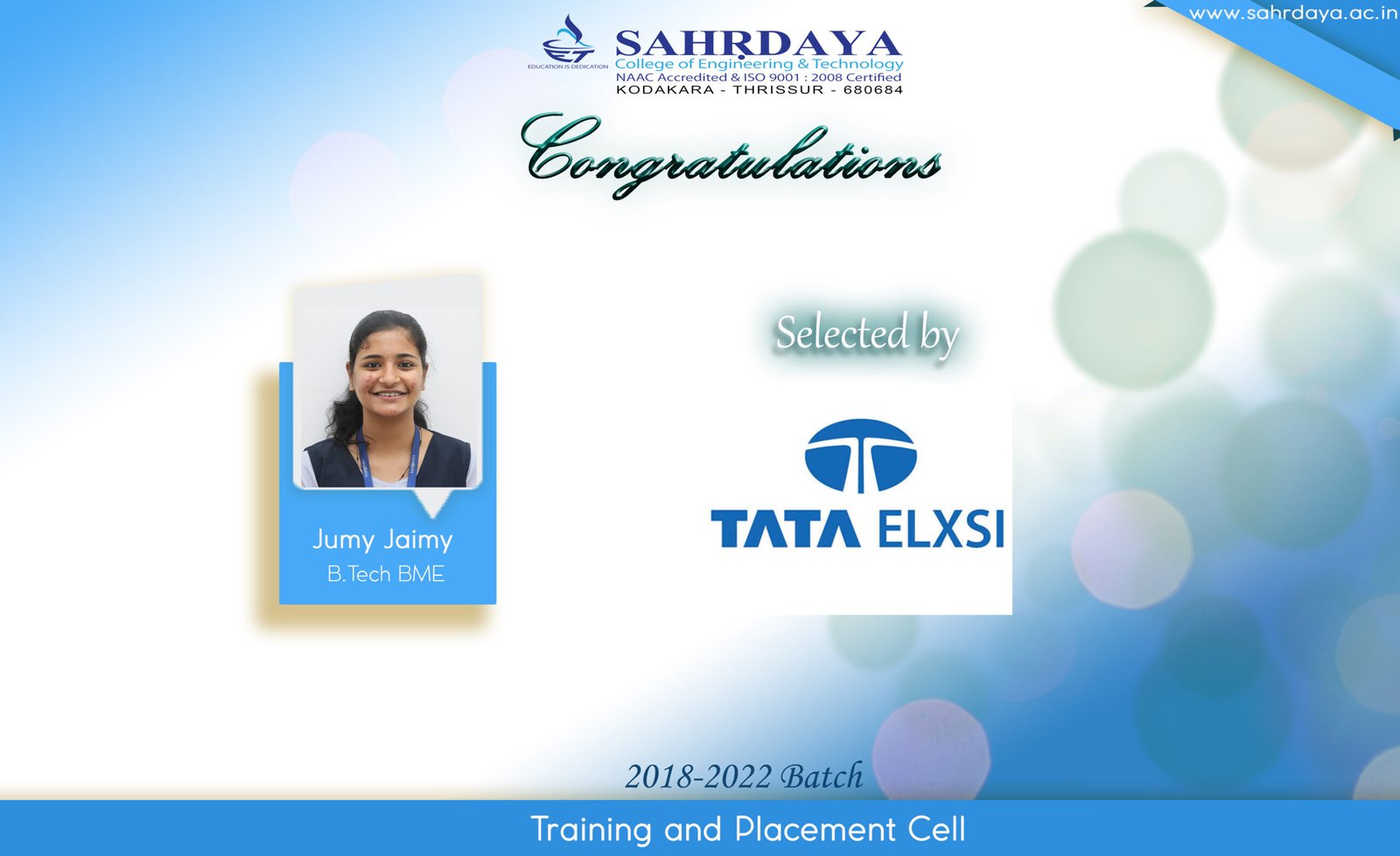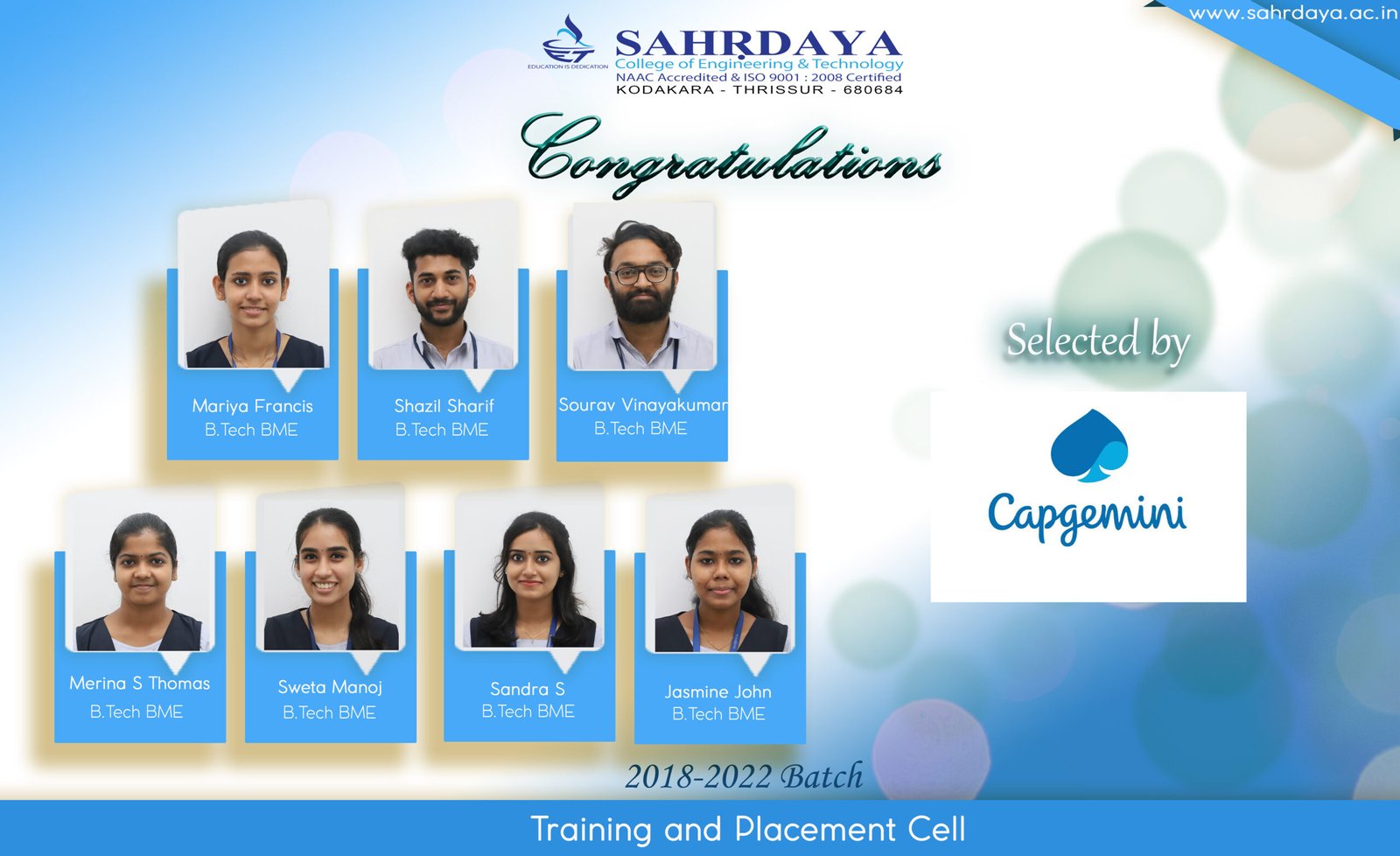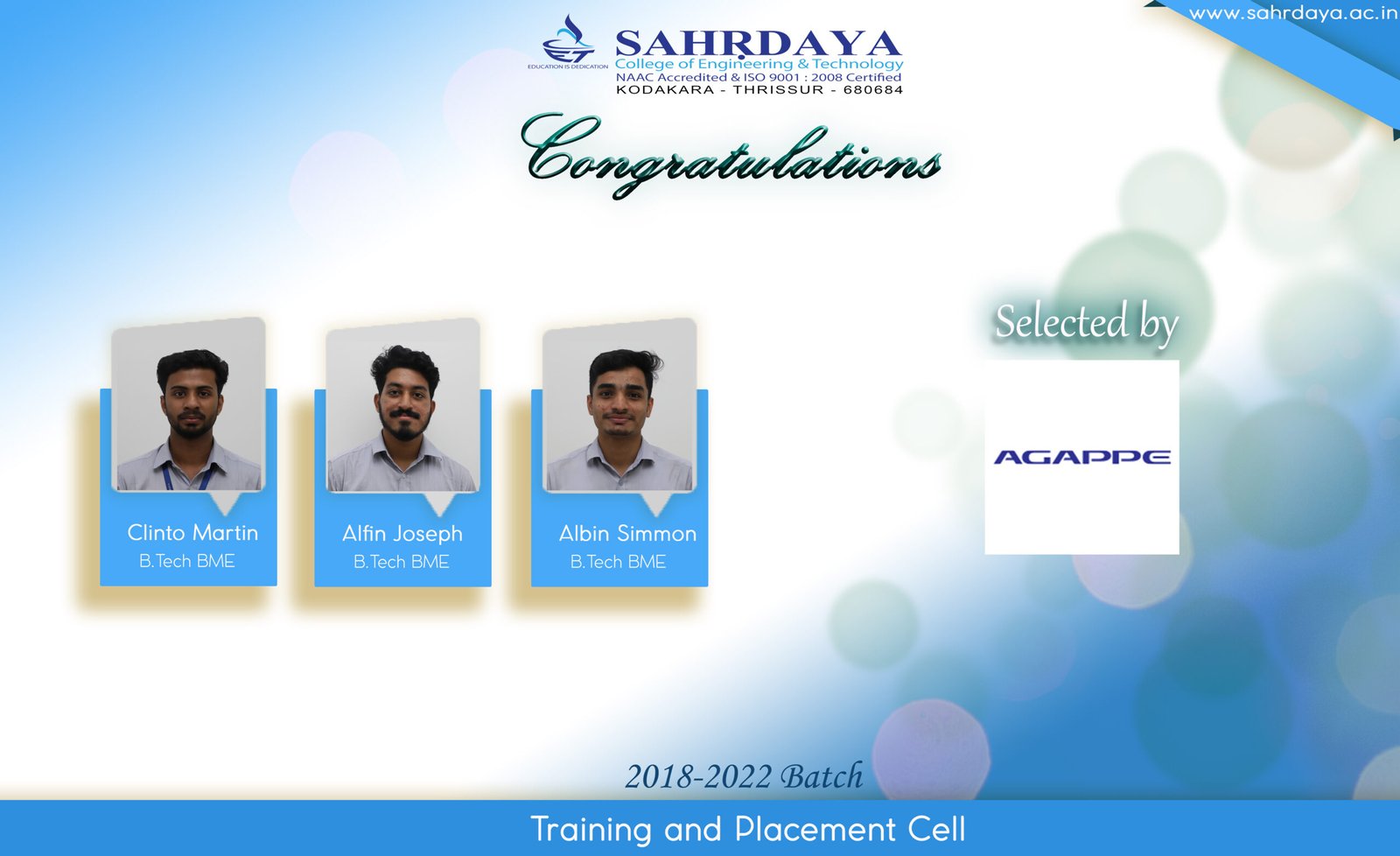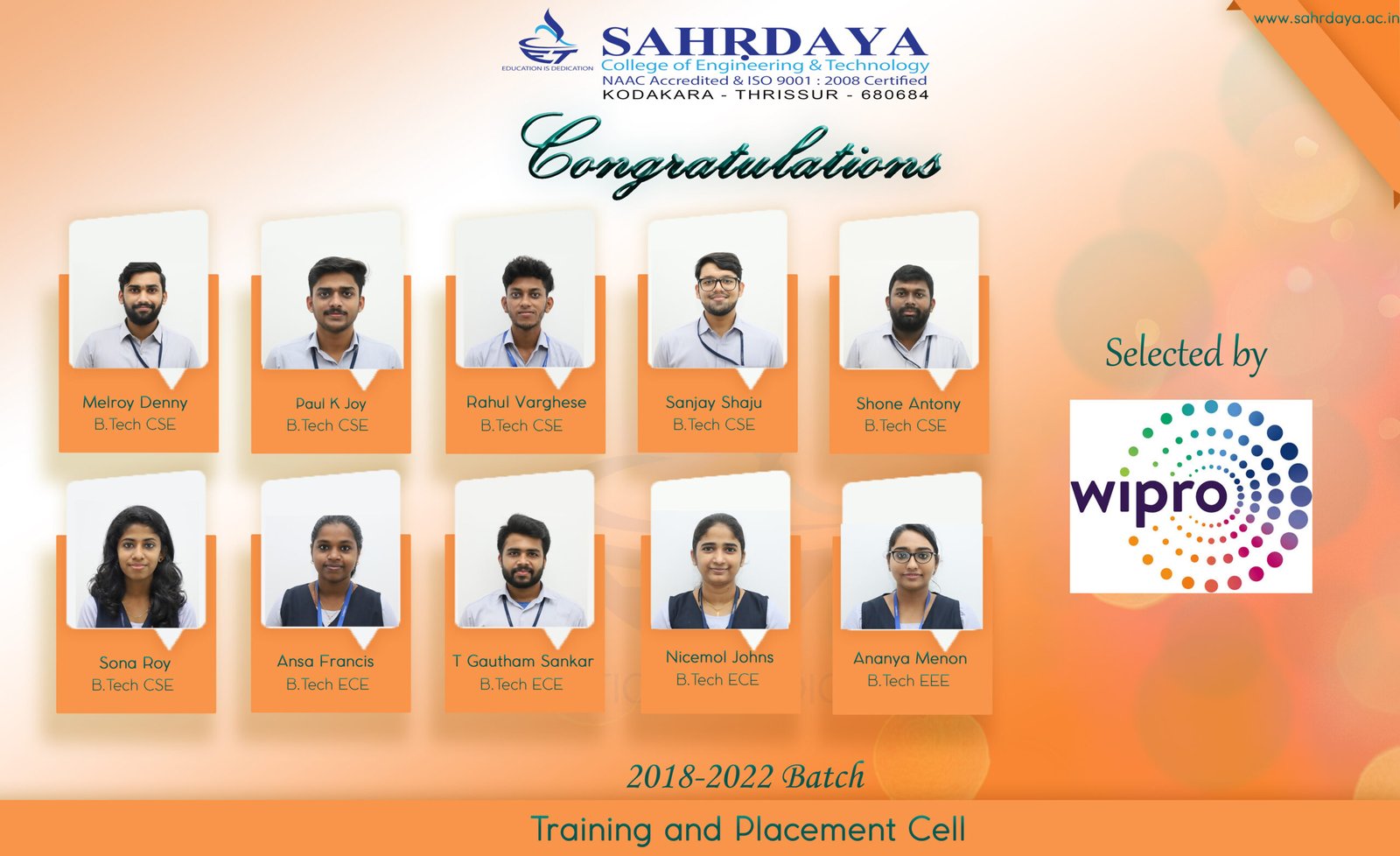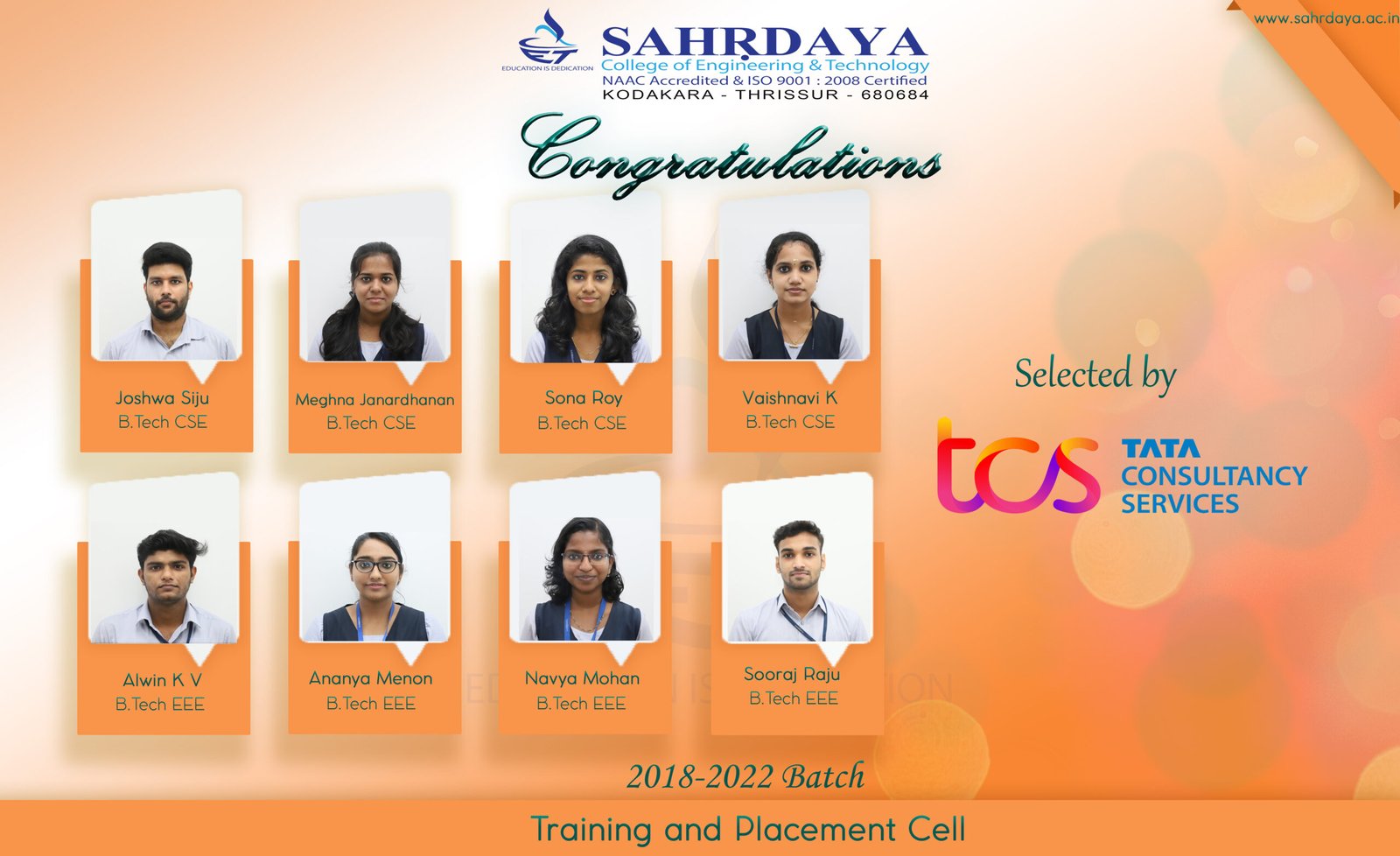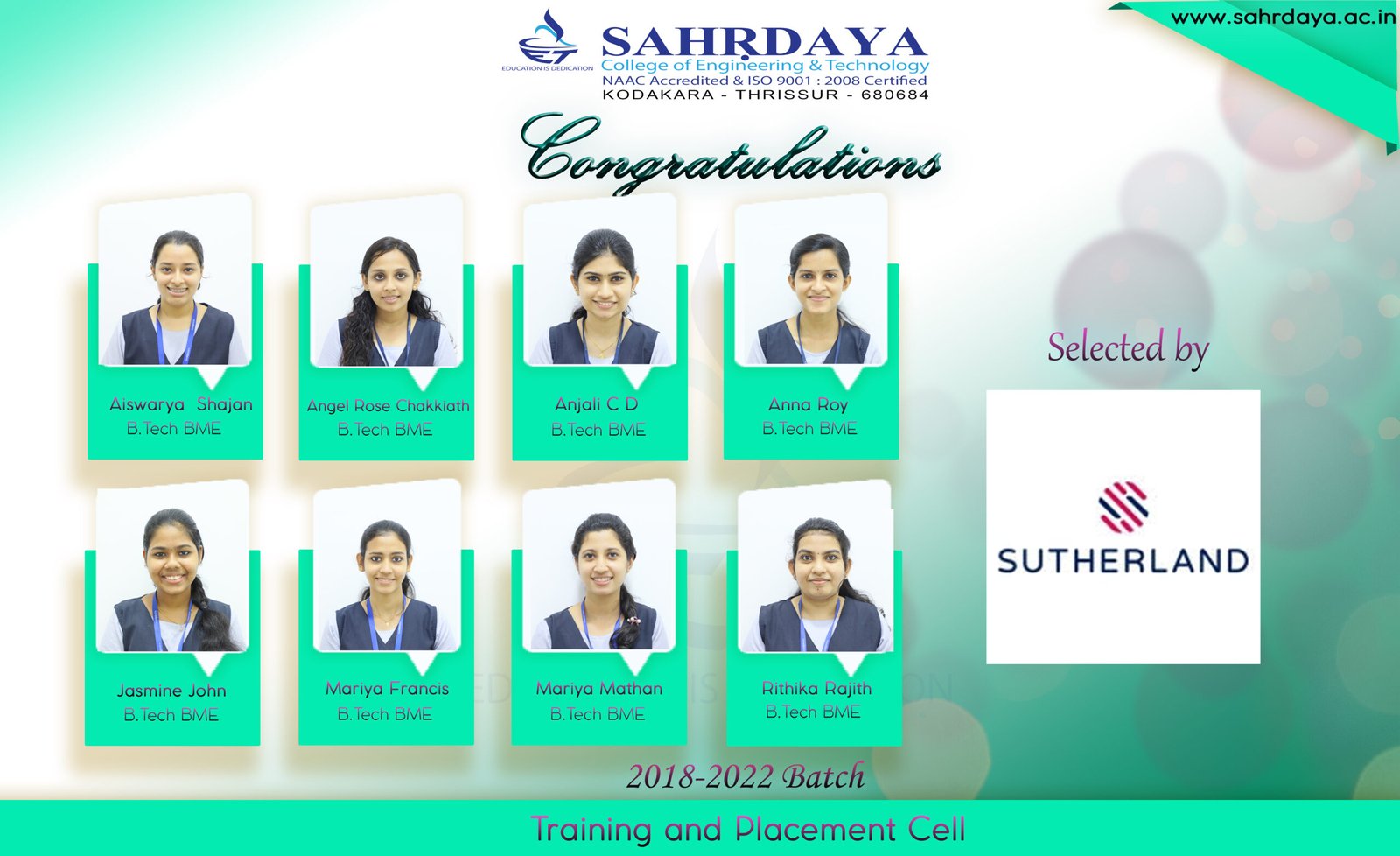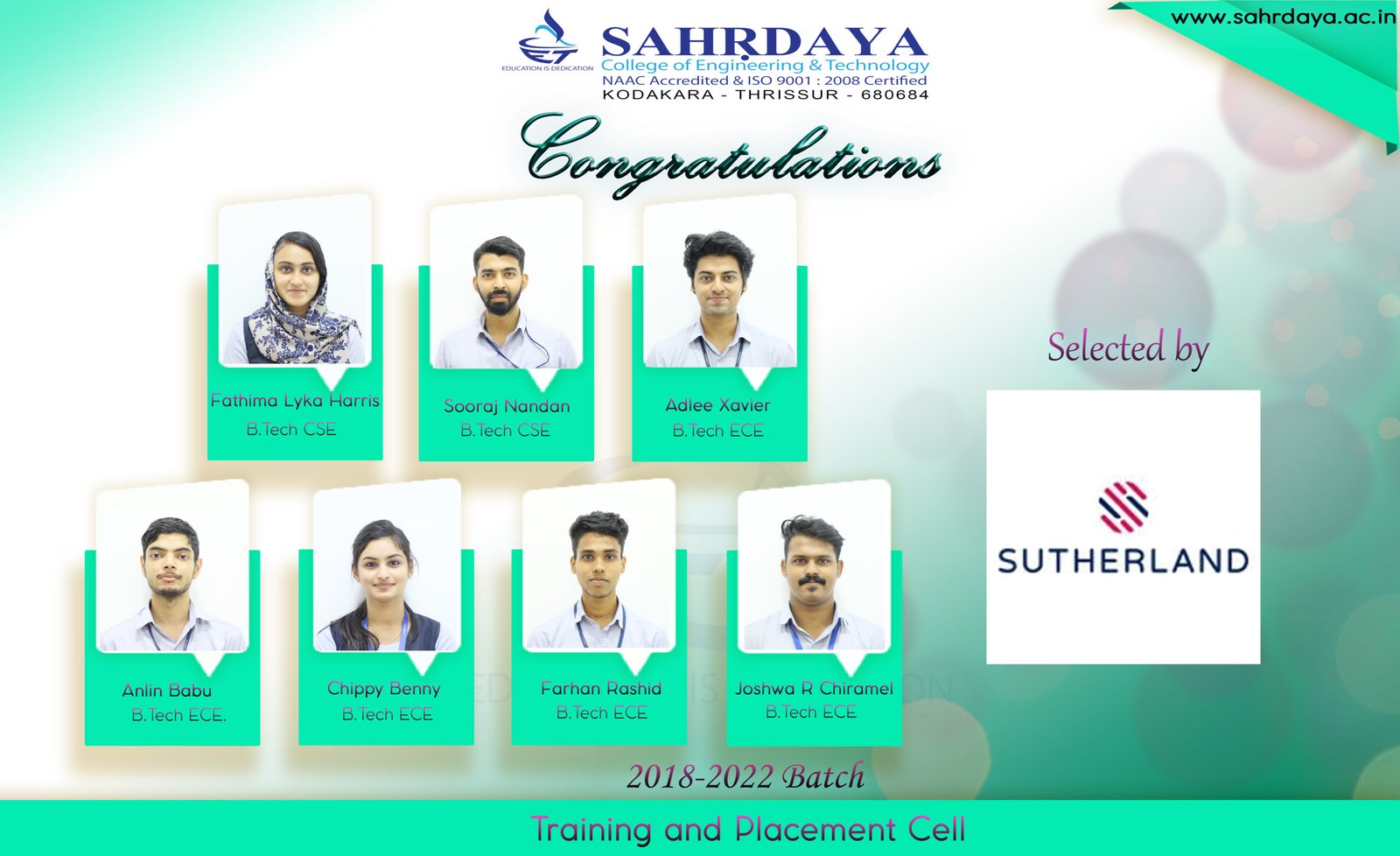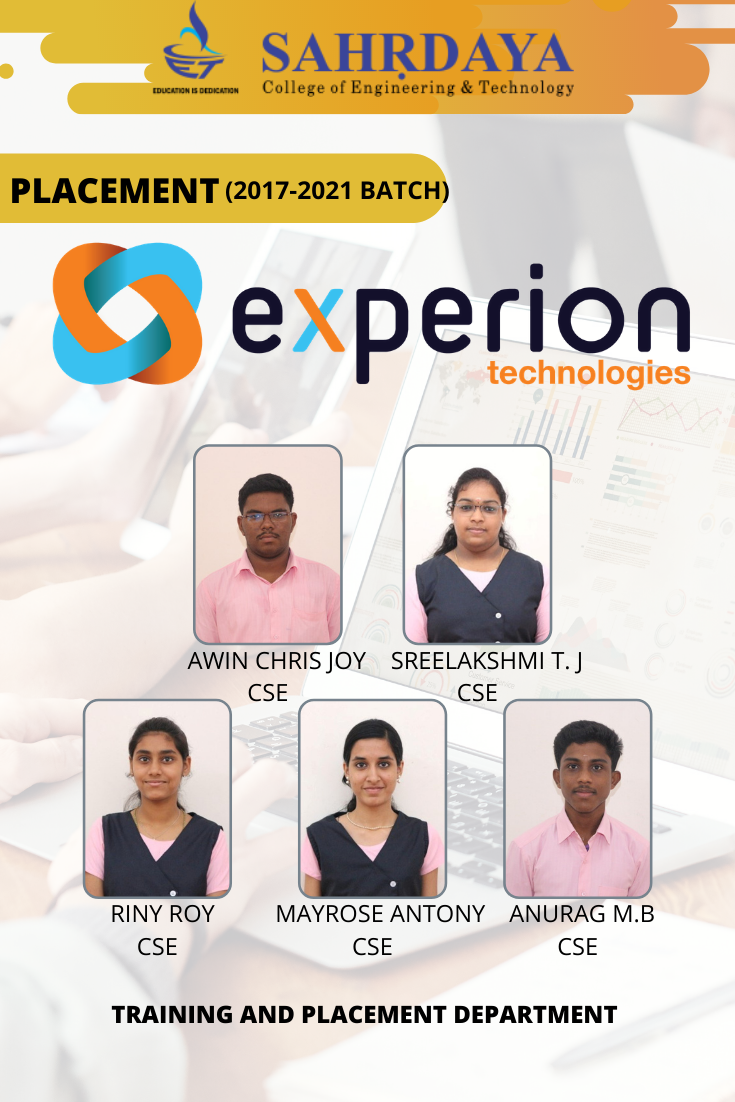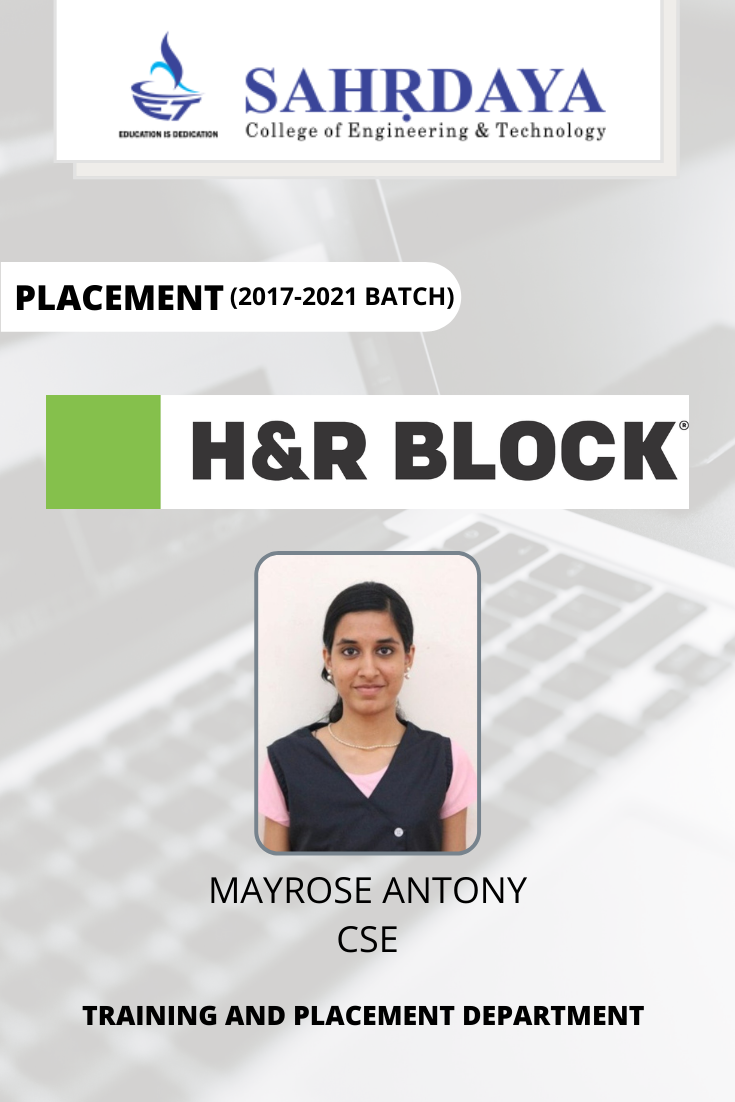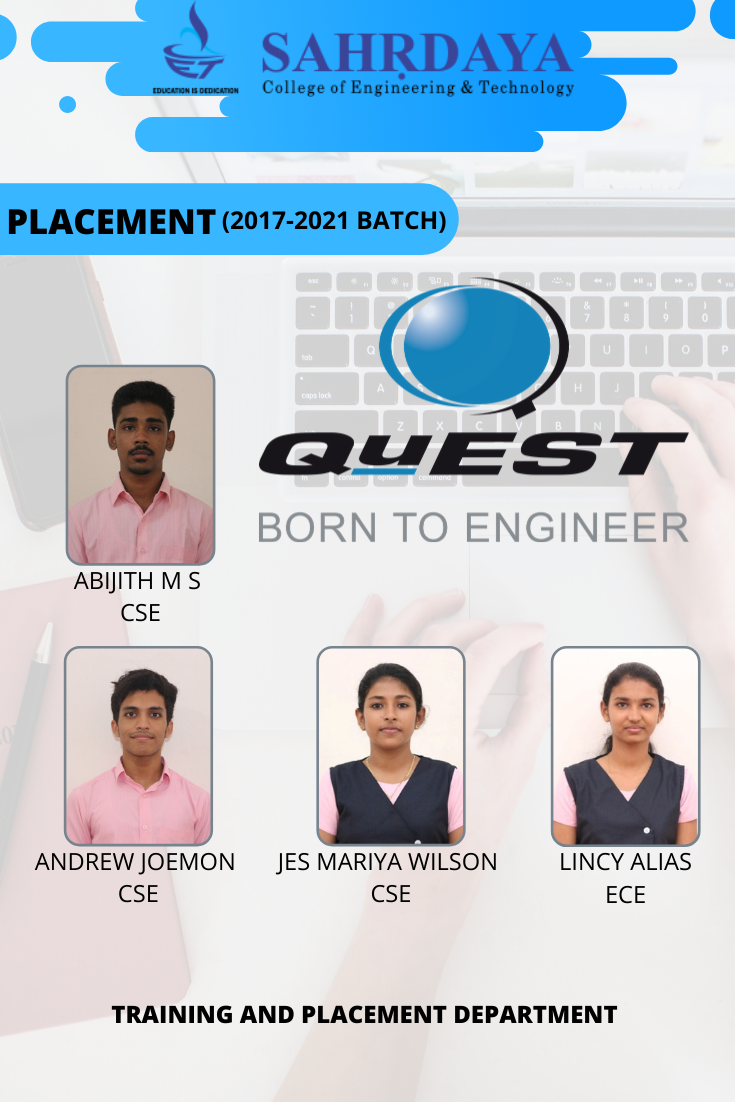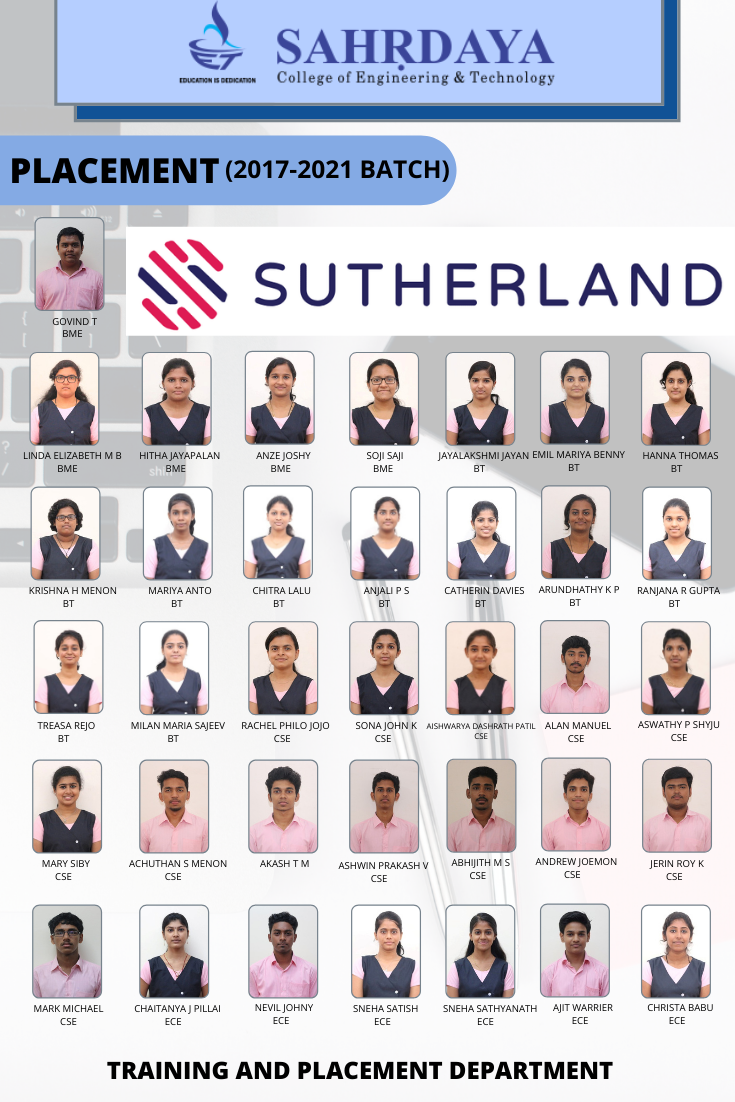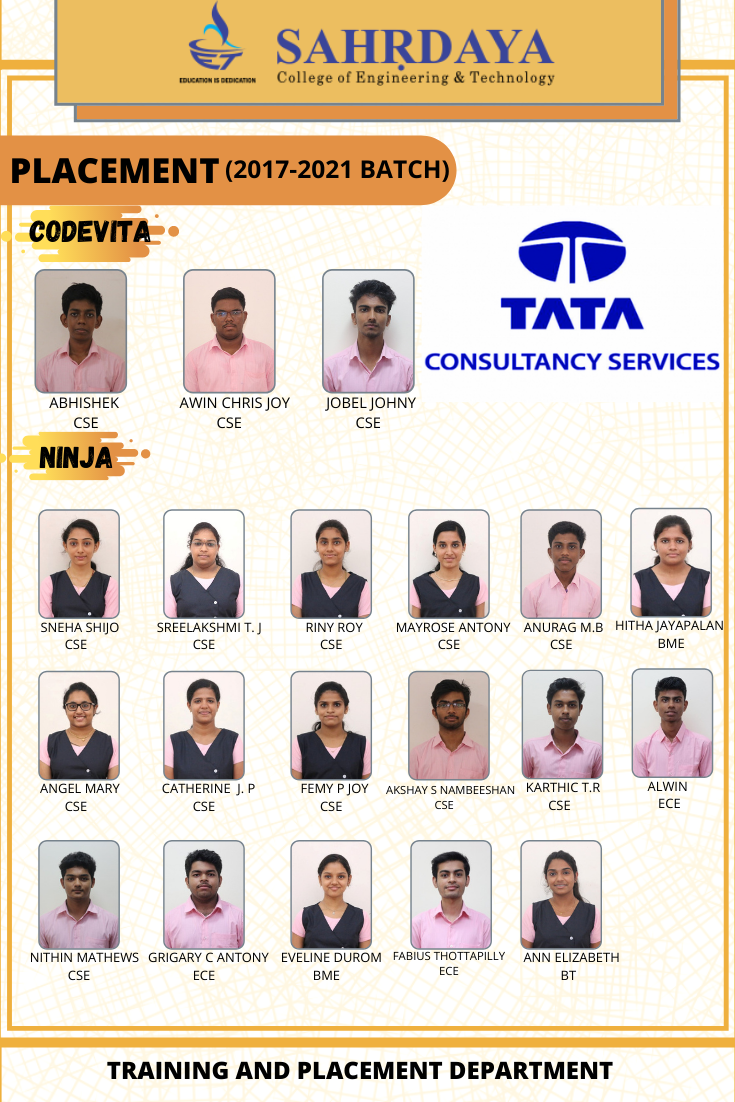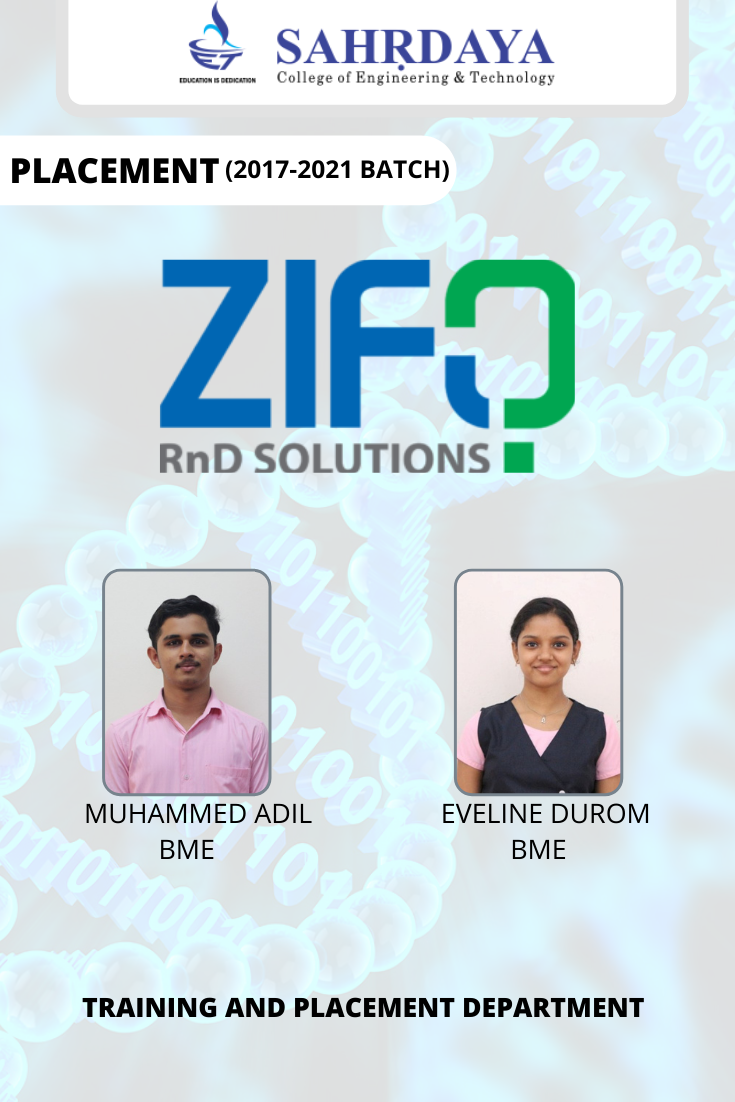 Contact
VINI JOSE
Training and Placement Officer

Sahrdaya College of Engineering and Technology
PB No: 17, Kodakara, Thrissur, Kerala.
Ph: 91-480-2759275, 2726630, 9846023598
Email: hr@sahrdaya.ac.in, tpo@sahrdaya.ac.in
Website: www.sahrdaya.ac.in