In order to enhance the spirituality among Sahrdayans we have a chapel . Every day the holy mass is being celebrated in the chapel under the guidance of Fathers and Sisters. We also conduct holy rosary everyday and adorations on every Mondays and Thursday
We proudly recieved "Swatch Campus Award ".The green campus of the College holds a healthy medicinal garden which is a collection of varities of plants having high medicinal values. We can also see plant species which are very rare.
In Sahrdaya we have a clean and hygenic canteen that serves food for students as well as faculty members. We have a proper menu of food which is specific for each day. Fixed time schedule is also provided for food delivery.
College is providing transportation facilities to various localities. There are total 21 buses for the college.
A student not only want to be mentally strong but also he/she want to be physically fit. There are separate well equipped physical fitness centre for boys and girls. Proper guidance is provided by the fitness trainers .Its open at both morning and evening.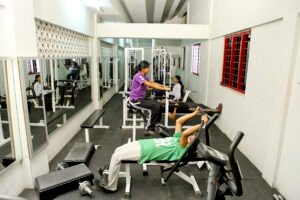 We have three snacks bar which are located at bio block, indoor stadium and near to the canteen.
We have two Reprographic centres in the college campus which are located at Bio Block, Decennial block and at Auditorium.
In house South Indian Bank ATM, so that Sahrdayans can withdraw can at any convenient time without any hassle.
Well equipped A/C Conference Room with a capacity of 150 occupants for executive meetings and video conferences.
We have a well-built auditorium with a maximum occupancy of 3000. All major programmes of college are conducted in this auditorium.
Excellent A/C Room for Executive meeting
Three hostels named Shalome, Jyothis and Thejus are allotted for girls and Santhome hostel for boys.
We have a separate PG hostel block too. All the hostels are ragging free and it's truly a home away from home.
| Building Block/Number | Hostel Type | Number of Rooms | Total Area |
| --- | --- | --- | --- |
| PG HOSTEL | Boy's hostel | 80 | 6200.00 |
| LADIES HOSTEL III | Girl's hostel | 42 | 2410.00 |
| LADIES HOSTEL II | Girl's hostel | 42 | 2090.00 |
| LADIES HOSTEL 1 | Girl's hostel | 60 | 2760.00 |
| MENS HOSTEL | Boy's hostel | 200 | 3600.00 |