Maven Silicon is the Centre of Excellence for VLSI Courses, offers various Online and Classroom VLSI courses to Corporates, Academia, and Engineers worldwide.
Maven Silicon is a leading VLSI Training Institute in India for 10+ years and continuously setting new standards in VLSI training.
Vision
Producing highly skilled VLSI engineers and helping the semiconductor industry world wide to meet the growing demand of chip design experts.
Mission
Preferred VLSI training partner for Corporates and Academia
Top destination for all kind of VLSI training services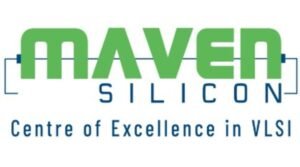 Hykon, Powering the Nation, an ISO 9001 company, is a pioneering presence in the field of power electronics with varied interests in Medical transcription, Information Technology, Solar Energy and so forth. Mr. Christo George, a committed and dedicated technocrat, set it up in 1991.
As Asia's biggest network of CAD training centers, CADD Centre Training Services is the training arm of the 30-year-old CADD Centre Group, head quartered at Chennai, India.
Founded in the year 1988, we have grown today as Asia's biggest network of skill training provider in Computer Aided Design (CAD), Computer Aided Engineering (CAE), and Project Management. We host a wide array of courses, certifications, placement assistance and career planning tools to help students get the most from their education.
Under the guidance of renowned administrators, directors, and faculty, CADD Centre Training Services recently marked its 30 years of excellence. We have also proudly crossed milestones having over 1000+ franchise outlets across 30+ countries during this time span.
Livewire promotes niche IT training creating experts for emergent technology industries and specialist technology jobs. Livewire is a part of CADD Centre, which is Asia's largest CAD training company; Livewire is presently in 60 locations across India.